My Spiritual Toolkit now includes a Nightly Inventory Tool.  This will enable users to practice their 11th step and review pg. 85 of the A.A. Big Book while on the go.
Under  "Tools," simply select the Nightly Inventory tab to begin: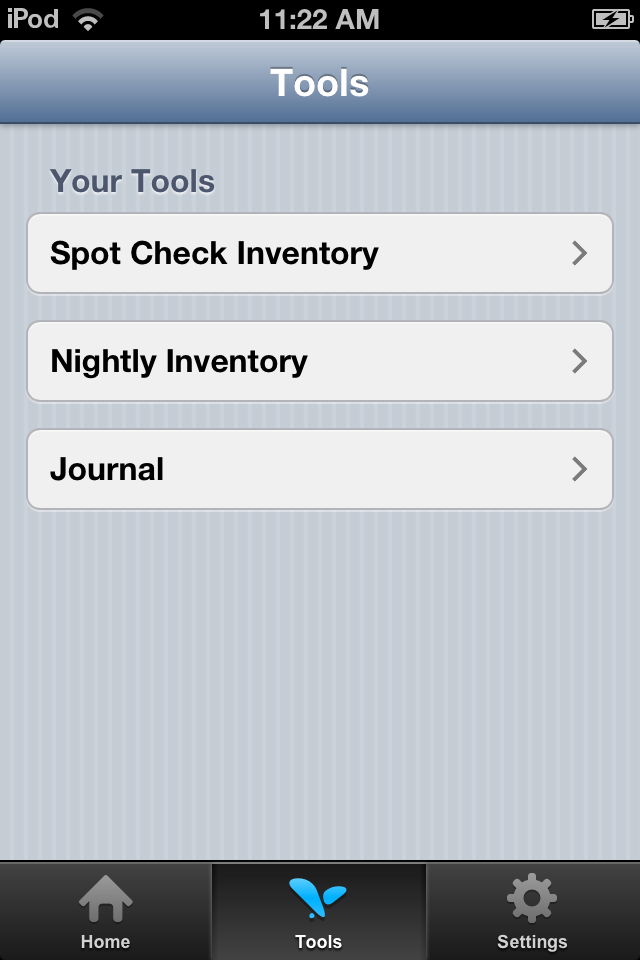 Next, you can review your previous saved inventories or select "Add" to start a new entry.
The Nightly Inventory will help you work Step 11 and includes information taken directly from Page 85 of the Big Book which states:
"Step Eleven suggests prayer and meditation. We shouldn't be shy on this matter of prayer. Better men than we are using it constantly. It works, if we have the proper attitude and work at it. It would be easy to be vague about this matter. Yet, we believe we can make some definite and valuable suggestions.  When we retire at night, we constructively review our day…
Were we resentful, selfish, dishonest or afraid?
Do we owe an apology? Have we kept some­ thing to ourselves which should be discussed with another person at once?
Were we kind and loving toward all?
What could we have done better?
Were we thinking of ourselves most of the time? Or were we thinking of what we could do for others, of what we could pack into the stream of life?
This feature will take you through each of these questions in detail…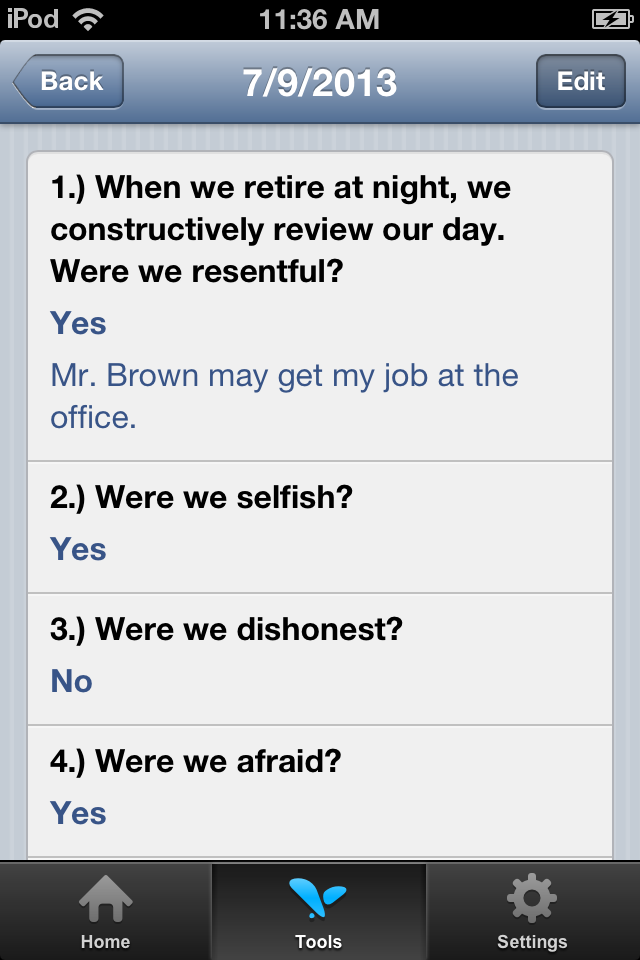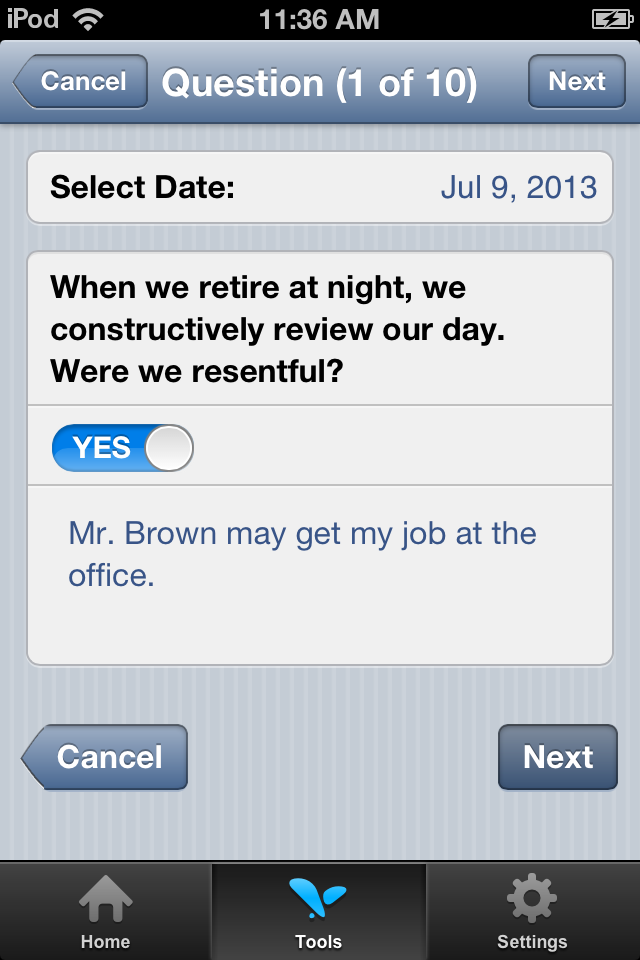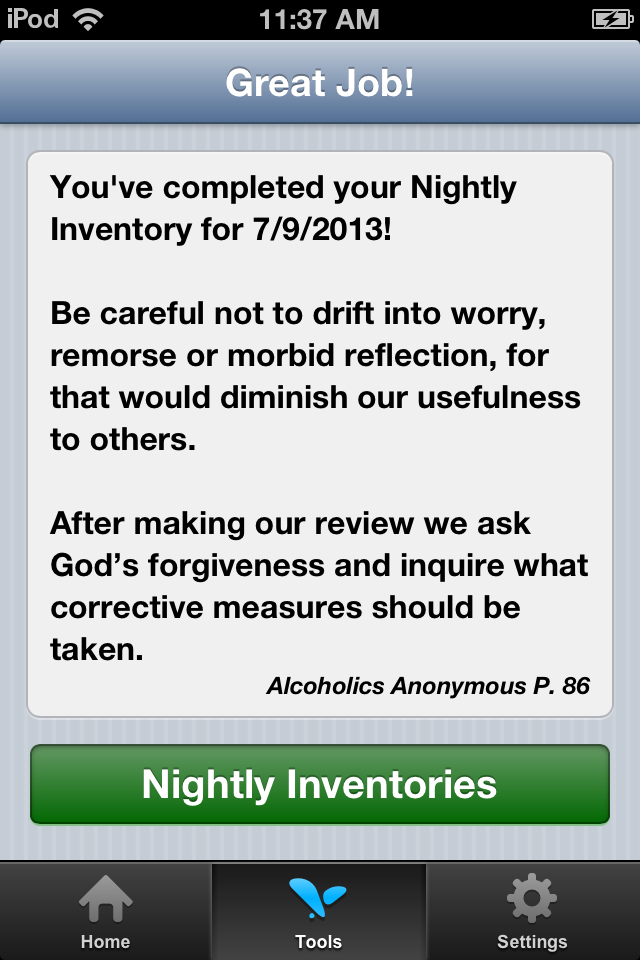 After you've completed your inventory, the section concludes with another quote from pg. 85:  "But we must be careful not to drift into worry, remorse or morbid reflection, for that would diminish our usefulness to others.  After making our review we ask God's forgiveness and inquire what corrective measures should be taken."
This easy to use feature will help you keep track of your daily 10 & 11 step inventories with convience and security.